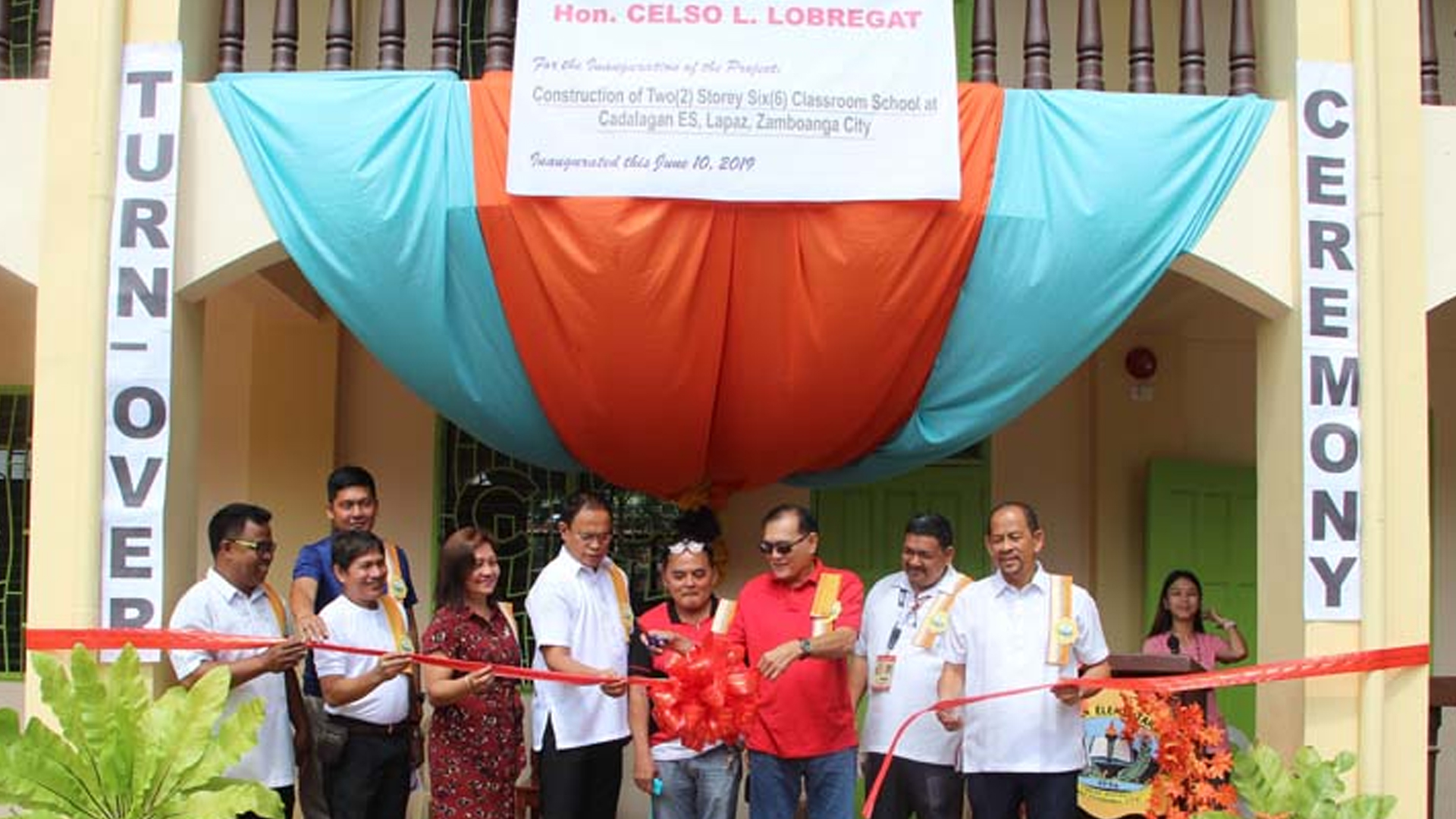 An elementary school in an upland barangay here has received a PHP4-million, two-storey school building project.
The Cadalangan Elementary School, located in Barangay La Paz some 18 kilometers from the city center, is the beneficiary of the project realized through the initiative of First District Representative Celso Lobregat.
Lobregat, local government officials & representatives from the Department of Education (DepEd) and Department of Public Works and Highways (DPWH) inaugurated the project on Monday.
Lobregat said the school building will provide a conducive place of learning and will help the school cope with the growing number of students, noting that Cadalagan Elementary School's existing 29 classrooms cannot keep up with its increasing population. The school currently has 600 students.
"I am happy that the construction of the school building projects I have identified are now being completed. More similar projects will be turned over until June 30," the lawmaker said.
Adonis Rojas, Cadalagan Elementary School principal, expressed their gratitude to Lobregat for helping resolve the infrastructure deficiencies in public schools.
"As you can see, we are far from the city proper, our students here also come from far-flung areas, they really need proper education and we can achieve that only by giving them sufficient infrastructure and learning, we are thankful to Congressman Lobregat for this precious gift on the start of this school year," Rojas said. (PNA)