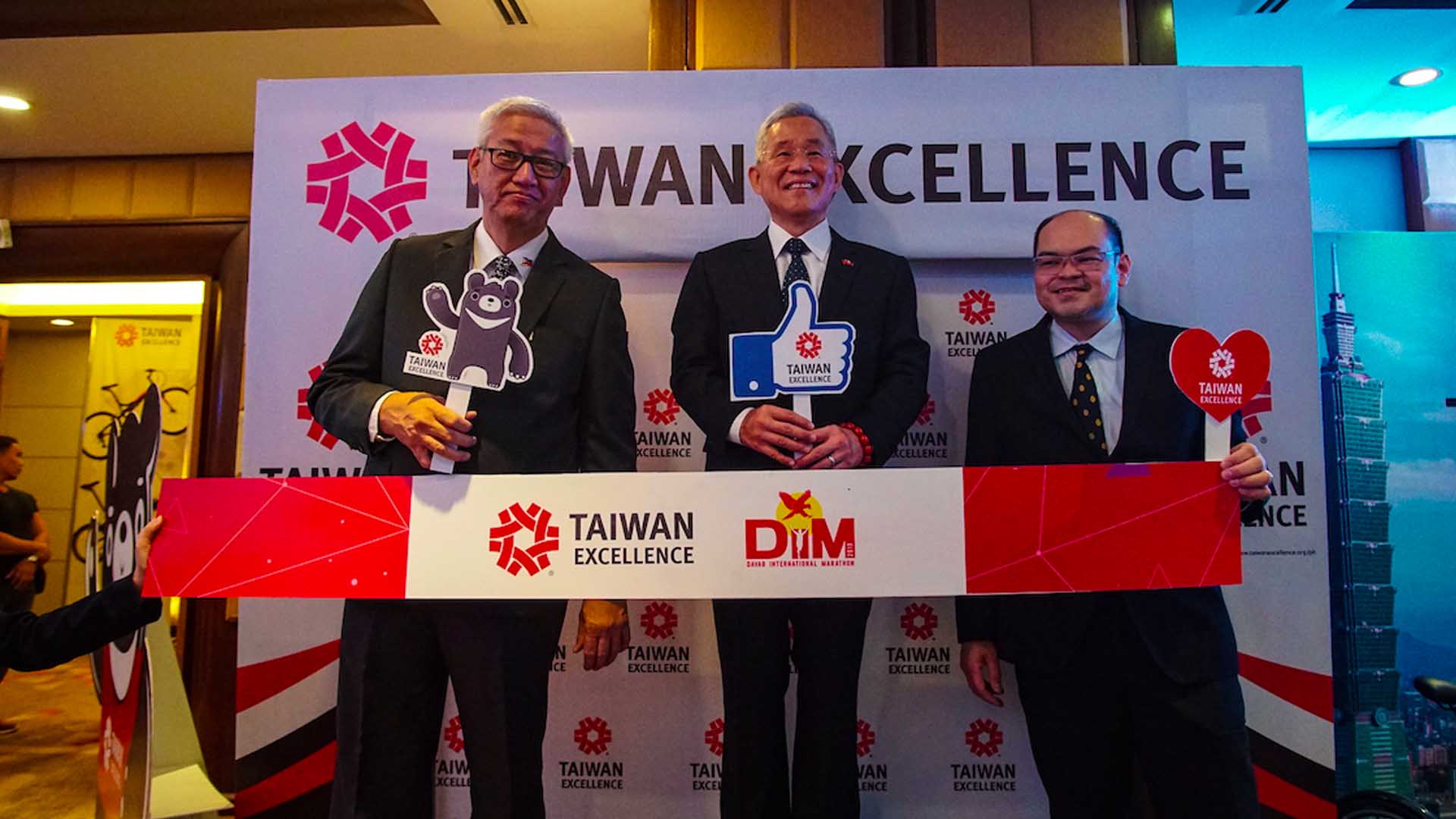 Aiming to establish strong ties with Dabawenyos, Taiwan Excellence brought brng cutting-edge Taiwanese technology to Davao City recently as part of the 2019 Davao International Marathon (DIM 2019).
Executive Vice President of TAITRA Simon Wang, expressed the brand's desire to build a harmonious relationship with the city, and advance bilateral growth for both Taiwan and Davao.
"We are bringing Taiwan Excellence products to Davao City to introduce the Taiwanese tradition of innovation to more consumers in the Philippines," he said.
Citing similarities such as the "vibrant environment and population", Wang believes the city is a great fit for Taiwanese innovations.
For the past six years, Taiwan Excellence has steadily built a strong reputation in Manila. After receiving positive feedback for their efforts, they are now expanding their reach to drive greater awareness in the Davao market, and power its second marathon.
"Innovations from Taiwanese brands are everywhere. Our work here in Davao is to ensure that more people recognize the distinction of earning a Taiwan Excellence Award," Wang added.
Experiencing the excellent lifestyle
An array of top-notch Taiwanese brands and products were on display at the Taiwan Excellence Experience Zone at the DIM Race Village.
Guests immersed themselves with more than 30 pioneering products that have won the prestigious Taiwan Excellence Award.
Taiwanese tech prowess was on full display in presenting incredible gadgets from ASUS, impressive TRANSCEND tech, superior storage devices from ADATA, and innovative ZYXEL networking devices.
Smart motorcycles from KYMCO and foldable bikes from TERN will be showcased at the event. Meanwhile, ALYA will boast their advanced water filtration systems, powerful automotive winches will be presented by COMEUP, and trailblazing backpacks from DEYA alongside quality swimming goggles from SAEKO will also be featured; and finally, JOHNSON FITNESS will highlight their efficient fitness machines.
The much-coveted award, according to Wang, honors Taiwan's most innovative products "that provide innovative value to users worldwide". Each product has been selected for a specific Taiwan Excellence Award based on their excellence in the following categories: design, quality, marketing, R&D, and lastly, it should be made in Taiwan. Sought worldwide, the symbol of Taiwan Excellence is recognized by 102 countries and growing.
DIM Race Director Roel Ano expressed his gratitude for Taiwan Excellence's support for the race.
"The event's success could not be possible without the support of Taiwan Excellence," Ano said. "I hope after this event, more people will feel the power of Taiwan Excellence."