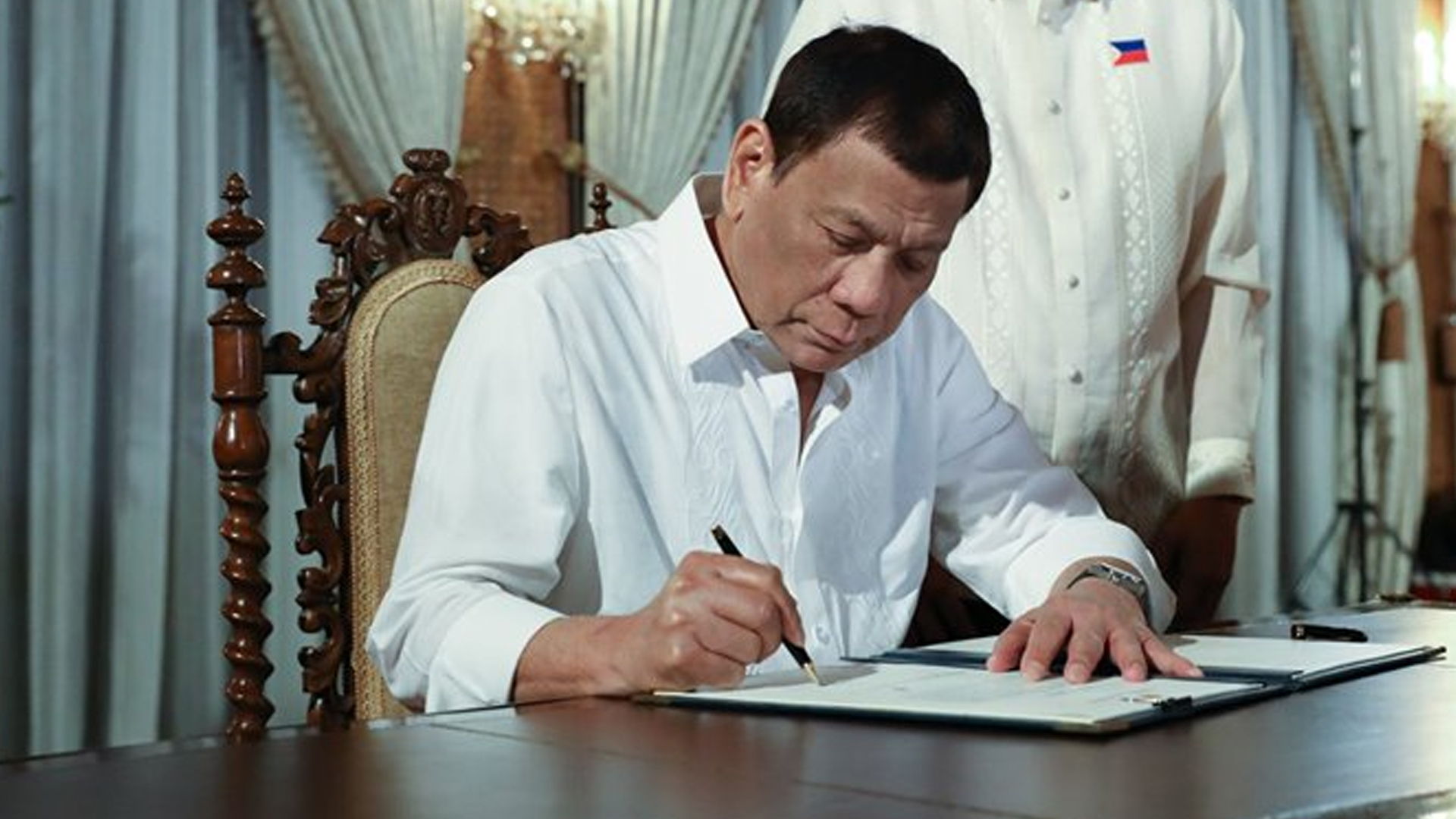 President Rodrigo R. Duterte has signed into law an act establishing and institutionalizing the Seal of Good Local Governance for local government units (LGUs).
Duterte signed "The Seal of Good Local Governance Act of 2019" (R.A. 11292) on April 12, 2019 but a copy of the document was only released to reporters on Tuesday (July 16).
Under the law, the Seal of Good Local Governance (SGLG) refers to "an award, incentive, honor and recognition-based program for all LGUs, and is a continuing commitment for LGUs to continually progress and improve their performance."
The law establishes the Council of Good Local Governance, composed of at least 10 government agencies, which shall act as a policy-making and advisory body to ensure the proper implementation of the SGLG.
The council will be tasked to develop performance indicators that shall serve as standards for evaluating the LGUs compliance and/or satisfaction of each of the criteria.
It shall also take into consideration that LGUs may not be similarly situated and that one or more indicators may be peculiarly inapplicable or extremely different to meet given limitations or circumstances of LGUs.
The Department of the Interior and Local Government (DILG) Secretary will be designated as the council's chairperson.
The DILG shall be the implementing agency of the act and may call on concerned agencies, civil society organizations or sectors to assist carrying out its tasks.
It also creates an SGLG Fund to be utilized only to pay out the incentives granted to LGUs which qualify for the SGLG. (PNA)
Photo Credit: facebook.com/pcoogov