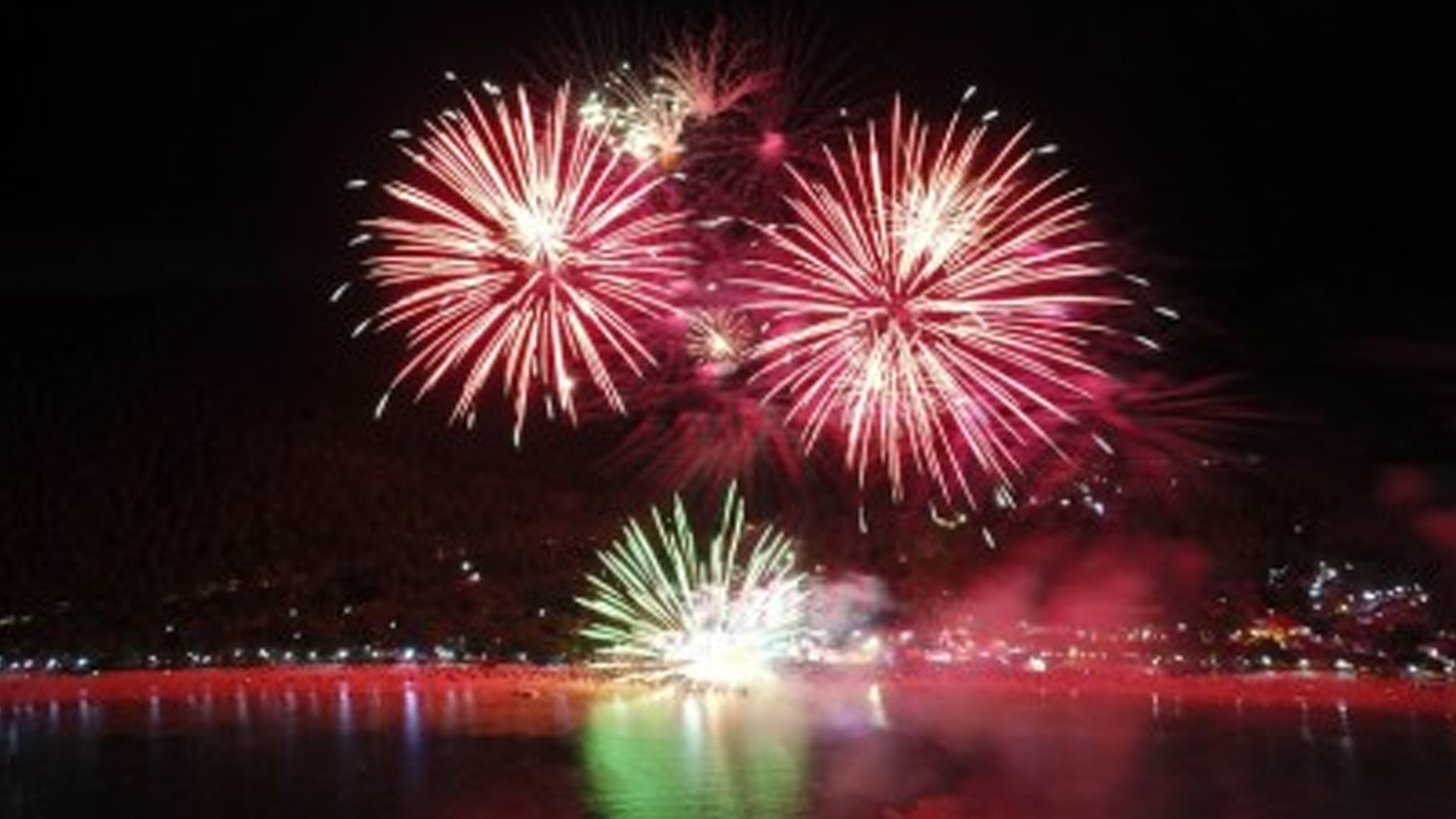 The famed Sarangani Bay Festival or SarBay has achieved another milestone with its 2019 edition, which organizers have described as "the biggest and the cleanest summer beach party" in the country.
Michelle Lopez-Solon, tourism council chair of Sarangani and Region 12 or Soccsksargen, said that over 150,000 domestic and foreign tourists crowded the white sand beaches of Barangay Gumasa in Glan, Sarangani to witness and participate in the festivities from May 30 to June 1.
Solon said they were able to maintain the cleanliness of the festival venues during the three-day event through hundreds of volunteers.
As of Sunday afternoon, organizers said around 2,500 kilograms or 2.5 tons of trash were collected by SarBay goers or "citizens" who joined the daily clean-up of the area every afternoon.
"Sarbay has become a benchmark for a sustainable eco-friendly festival," she said in a statement.
The provincial government launched SarBay in 2006 to promote awareness on the protection and preservation of Sarangani Bay, which was declared a protected seascape in 1996 through Presidential Decree 756.
Solon said they emphasized in this year's festivity the responsibility to the environment of SarBay visitors.
As part of the move, she said an environmental fee of PHP30 was charged to every SarBay goer based on an ordinance passed by the municipal government of Glan.
She said visitors were charged an additional P20 for the trash sacks distributed throughout the festival venue and for the 150 hired cleaners. During the festivity, she said they strictly observed the provincial ordinance that banned single-use plastics and styropor products.
"We saw the 100 percent compliance with our concessionaires who distributed paper plates, paper cups, and even paper straws. Reusable and refillable containers were also sold," she said.
To generate support for the clean-up activities, Solon said their corporate partners provided incentives like free cellphone loads to volunteers who collected cigarette butts and other trash reaching at least five kilos.
She said that aside from the beaches, some 30 divers dubbed "scubasureros" cleaned up the litter in the adjacent waters.
The Environmental Conservation and Protection Center of Sarangani conducted water testing for coliform before, during and after the SarBay, she said.
Themed "Neon Summer," the 2019 SarBay is so far among the biggest in terms of sustained crowd from start to finish, said Governor Steve Chiongbian Solon.
"We have shown that we can party and at the same time be responsible to our environment," the governor said.
The SarBay crowd surpassed the 100,000 mark since it was launched thirteen years ago. It reached over 150,000 in 2016 after notching 126,000 during its 10th year in 2015.
The local government canceled the 2017 festivity due to the Marawi City siege and returned with a crowd of more than 100,000 in 2018. (PNA)