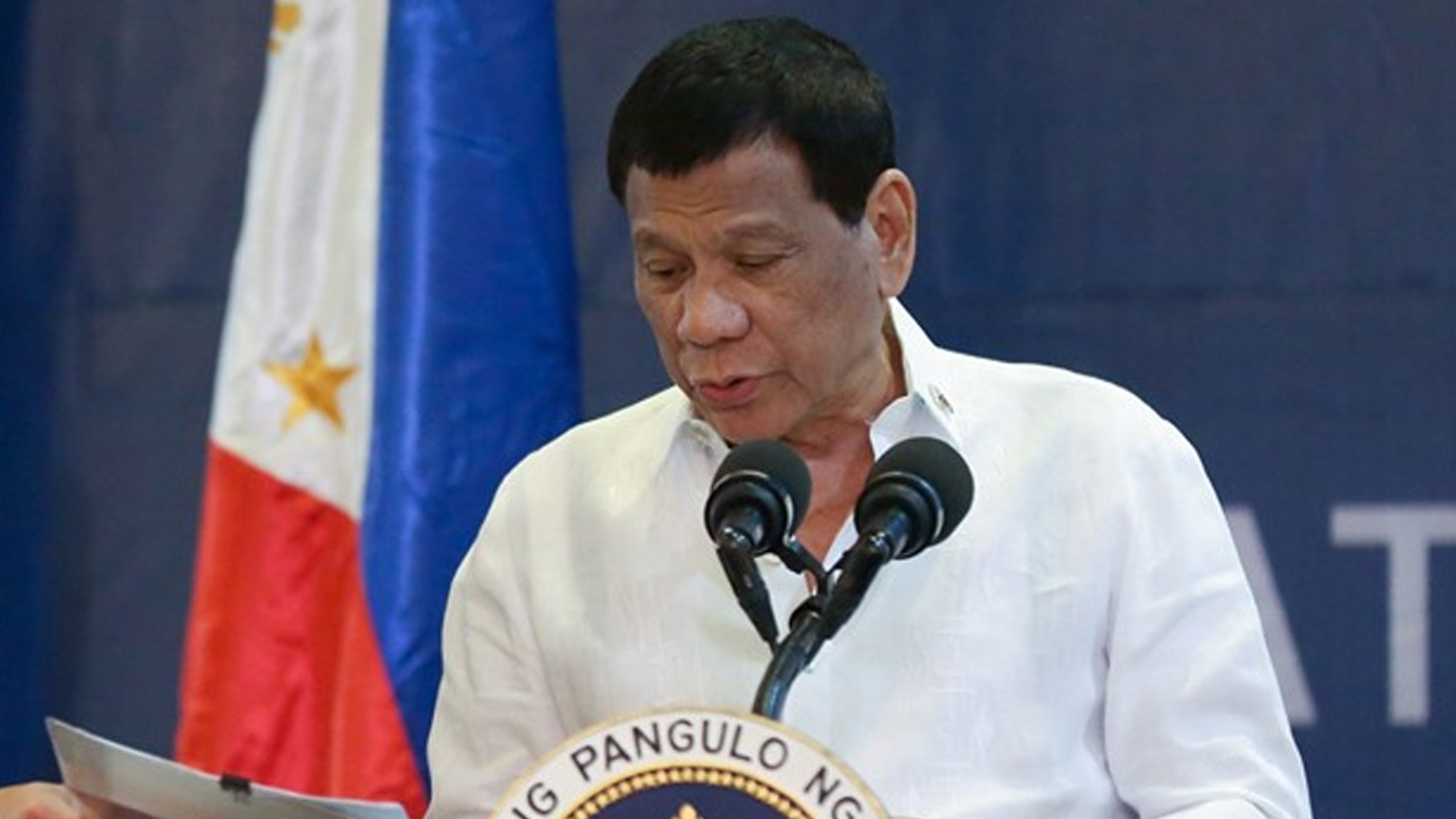 President Rodrigo Duterte still has trust and confidence in Health Secretary Francisco Duque III despite the latter facing graft and plunder complaints over a lease agreement between a company owned by his family and the Philippine Health Insurance Corp. (PhilHealth), Malacañang said.
In a joint affidavit filed before the Office of the Ombudsman on Friday (June 21), complainants, who are parents of victims of the dengue vaccine Dengvaxia, accused Duque of graft and plunder for entering into a contract which allowed a PhilHealth regional office to rent land belonging to his family.
Presidential Spokesperson Salvador Panelo said Duque should be given a chance to explain his side.
"I think Secretary Duque will—we'll have to wait for Secretary Duque's explanation," Panelo said in a Palace briefing.
"The presumption is you are innocent unless proven guilty beyond a reasonable doubt. I think the Secretary of Health still enjoys the trust and confidence of the President," he added.
Panelo, who is also Chief Presidential Legal Counsel, said the fact that Duque's family owned a land where a PhilHealth provincial office is situated does not immediately prove that there is a "conflict of interest."
"Kung sinasabi mo family-owned, it doesn't mean na sa kaniya iyon. Kung nag-divest na siya ng kaniyang share doon, eh di hindi na siya (If you say it's family owned, it doesn't mean it's his. If he divested from his share there, that's not his anymore)," "Panelo said.
"Hindi na mag-a-apply iyong sinasabing conflict of interest (Conflict of interest would no longer apply)," he added.
Last week, the PhilHealth released a statement stressing there is no conflict of interest with regard to its contract to rent a building owned by Duque's family for its regional office.
The state-owned corporation said its PhilHealth Regional Office (PRO) I transferred to Educational and Medical Development Corporation (EMDC) building in Tapuac District, Dagupan City on June 1, 2012, after a public bidding compliant to Republic Act 9184 or the Government Procurement Reform Act.
"At the time of the procurement, this building was the only facility that provided adequate space as required by PRO I. The building was owned by Lyceum-Northwestern University under corporate name EMDC managed by Atty. Gonzalo T. Duque," the statement read.
"The lease contract has been and continues to be a beneficial arrangement for PhilHealth since EMDC has been gracious in providing PhilHealth with free use of parking spots and university facilities," it added. (PNA)
Photo Credit: facebook.com/pcoogov