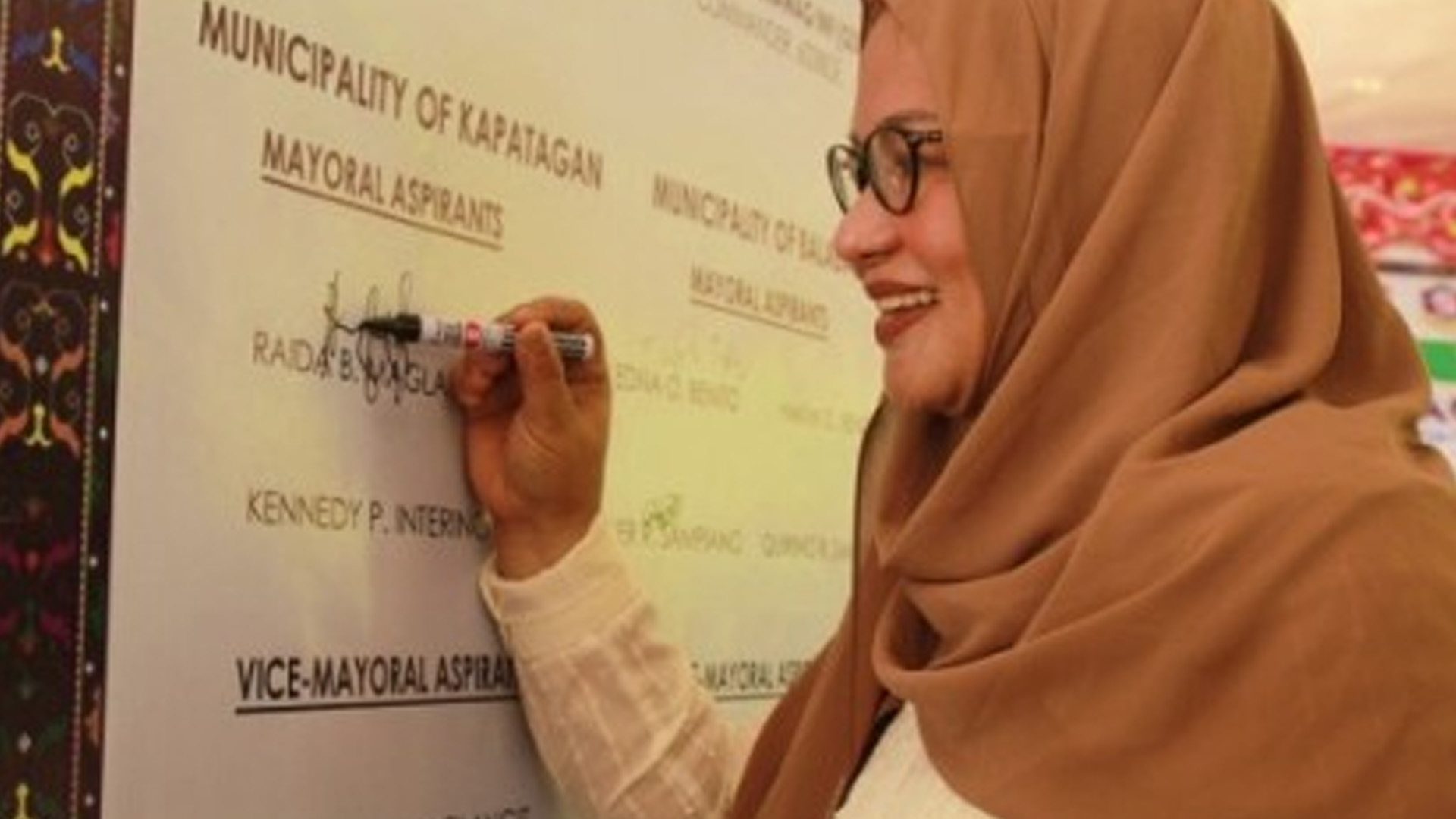 Elections in 5 coastal towns of Lanao del Sur are expected to be peaceful and orderly after all the candidates signed a peace covenant over the weekend against the use of violence in this year's elections.
The candidates for mayor, vice mayor and members of the Sangguniang Bayan in the towns of Kapatagan, Balabagan, Malabang, Picong, and Marogong vowed to prevent their supporters from engaging in mudslinging and raise the level of a peaceful political campaign.
The peace covenant signing was held on Saturday at the headquarters of the Army's 6th Infantry Battalion (IB) in Barangay Matling, Malabang, Lanao del Sur.
In a statement, Colonel Wilbur Mamawag, Army's 603rd Infantry Brigade commander, said the initiative was organized by the 6th IB in an effort to promote peace and honest elections on May 13, 2019.
"Your army here in coastal municipalities of Lanao del Sur will be your able partner for a credible, honest, orderly and peaceful election," Mamawag told the candidates during the event.
"We will also ensure that there will be no failure of election and all voters can exercise freely their right of suffrage," he added.
In a separate statement, lawyer Allan Kadon, Lanao del Sur provincial election supervisor, said the election in Lanao del Sur would only be successful through the cooperation of the stakeholders.
"Let us always remember that peace cannot be attained by force or imposition of violence. It requires understanding and respect to our differences and beliefs," Kadon said.
One of the two candidates for mayor of Kapatagan, Raida Maglangit, lauded the military for gathering all the candidates together.
"We see peaceful and credible elections ahead," she said.
Maj. Gen. Cirilito Sobejana, 6th Infantry Division commander, said he is confident the candidates would fulfill what they have signed in the peace pact.
Sobejana has directed all battalion commanders under his command to initiate a peace covenant signing among political candidates in their respective areas of responsibility to ensure peaceful and orderly elections next week. (PNA)