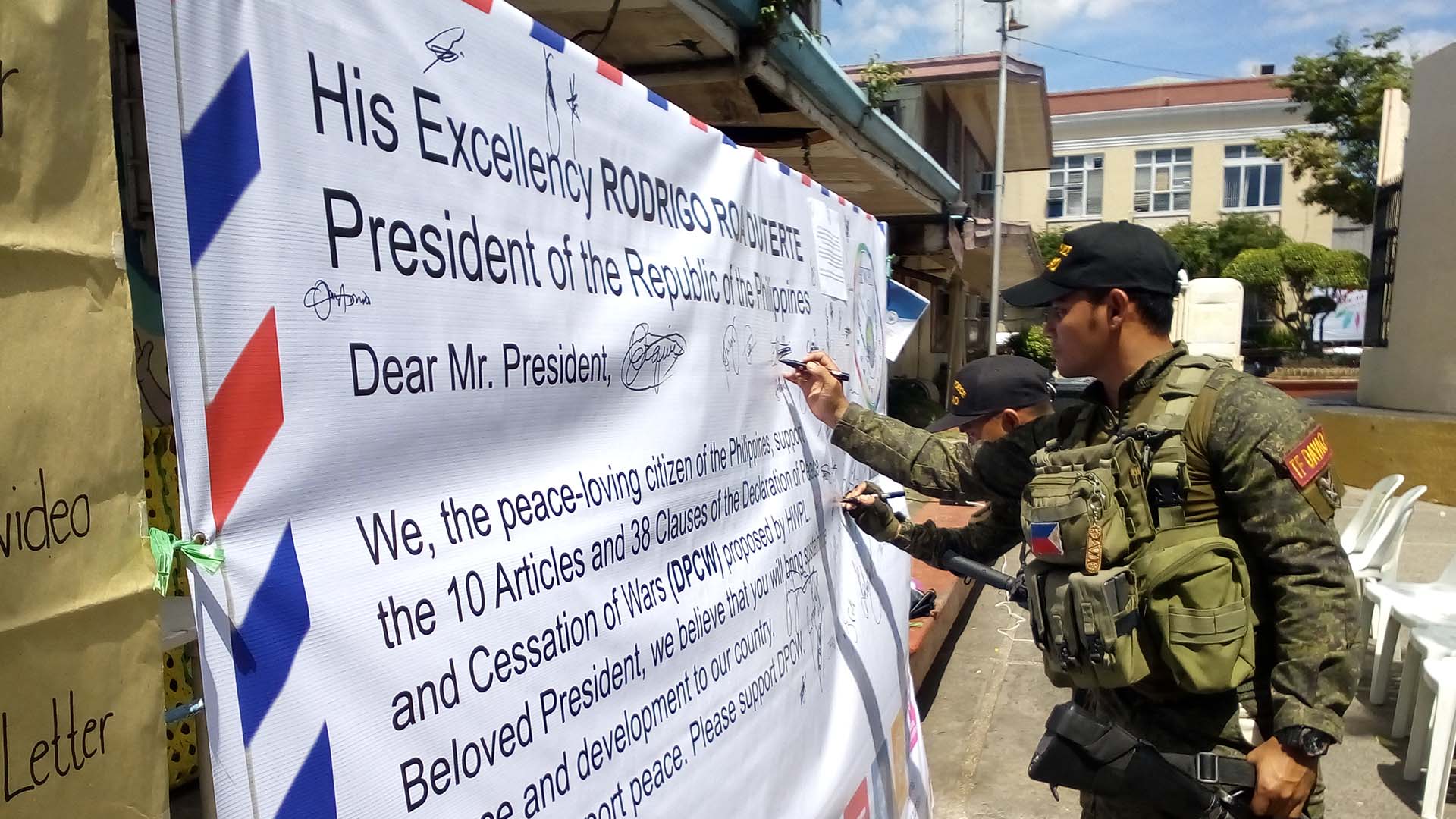 An event to commemorate the 3rd Anniversary of the Declaration of Peace and Cessation of War (DPCW) was held last March 14, organized by Heavenly Culture, World Peace, Restoration of Light (HWPL) an international NGO for world peace. Attended by 30,000 people from different walks of life including government officials, religious leaders, and heads of states, media representatives and citizens, with the aim to strengthen efforts to introduce the DPCW to United Nations as a resolution.
The anniversary emphasized on the "Peace Letter Campaign" where the global citizens wrote these "Peace Letters" addressed to the heads of states and UN ambassadors in 193 countries for the establishment of a legal framework to prevent any armed conflicts and the need for peace education and to realize sustainable peace. The spirit of this campaign is based on the values written in the Declaration of Peace and Cessation of War (DPCW).
The DPCW is a legal framework to secure peace at both national and international levels in the form of an international agreement (law) consisted of 10 articles and 38 clauses, drafted by international law experts
"Since 2018, IPYG has collected over 200,000 peace letters and sent them to the 7 heads of states: South Africa, Indonesia, New Zealand, Namibia, Malaysia, Bosnia and Herzegovina, South Korea. Starting from today, we have great expectations for its future." said Mr. Young Min Chung, general director of IPYG.
In the Philippines, HWPL also conducted "Peace Letter Campaign" in different places from northern to southern part of the country. The 11 Deputy Mayors of Davao City as well as leaders of the Catholic Church, namely: Archbishop Antonio Ledesma of Cagayan de Oro and Archbishop Fernando Capalla of Davao, wrote peace letters addressed to the President to urge his support to the implementation of the International Law. A signature campaign is continually being conducted in Parañaque City Public Library and in Museo ni Manuel Quezon, gathering hundreds of letters in support of DPCW.
Additionally, volunteers from Cotabato City, Kapalong Davao del Norte, Buluan Maguindanao, Cavite, Metro Manila, Pampanga, and Lucban also joined the campaign. Approximately 2,000 letters were gathered and personally delivered to the Office of the President.
Last March 16, Davao City honored their 82nd Araw ng Davao (Davao City Day). Foreign and local visitors came and joined the significant event. HWPL also took part of this event and garnered support from peace-loving Dabawenyos (people of Davao) through the Peace Letter Campaign at the Madrasah Office City Hall, with the help of Commissioner Samer Allong of National Commission on Muslim Filipino (NCMF). During the campaign, DPCW was discussed to the citizens to write their support for the legislation of the 10 articles and 38 clauses of the Declaration. The campaign gathered about 350 signatures and letters from policemen, soldiers, children, youth and political leaders.
Chairman Man Hee Lee of HWPL said, "The unification of Germany was triggered by citizens, not the force or politics. Some might say that the military confrontation serves as a major challenge to peace and unification. Use of force must be dissuaded to achieve peace, which is also designated in the DPCW. It has principles to secure peace in our times. When we advocate peace to our national leaders, they can be peace advocates; But if they do not listen to their people, they will be offenders against peace," he added.
The host organization, HWPL, is a peace NGO in Special Consultative Status with the UN ECOSOC and associated with the Seoul Metropolitan Government and the UN DGC. For the purpose of ceasing all wars and creating a peaceful world as a legacy for future generations, HWPL has been carrying out 3 main peace initiatives – International law for peace, Inter-faith dialogue meeting, and Peace education.