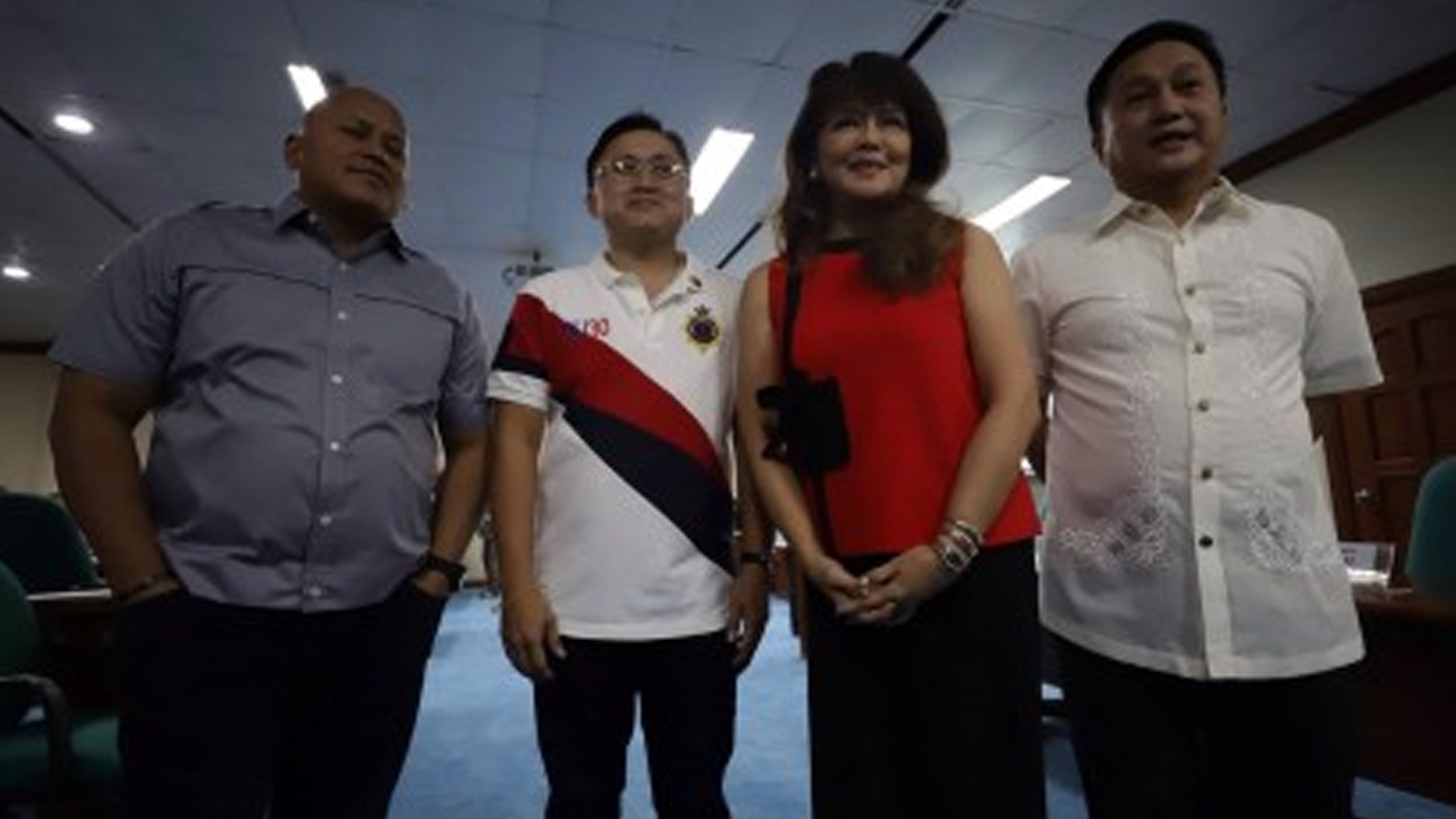 Four neophyte senators bared some priority bills that they would file for the upcoming 18th Congress.
Senator-elect Christopher "Bong" Go said he will prioritize the salary increase for teachers, as well as government personnel.
Go said he would also push for the creation of the Department of Overseas Filipino Workers (OFWs), which would protect the interests of Filipinos living and working abroad.
"Yung list of priority bills na ipa-file ko yung increase in salaries of teachers. Medyo gusto ko rin pag-aralan maging holistic ang approach, maybe filing (salary) standardization law, para kasama na ang government nurses, engineers. Next, itong Department of OFWs to enhance the coordination between agencies (The list of priority bills that I will file include the increase in salaries of teachers. I also want to study, through a holistic approach, the filing of a salary standardization law to include government nurses and engineers. Next is the proposed Department of OFWs to enhance coordination between agencies)," Go told reporters.
Go said he would also file a measure proposing a long-term housing plan in the next 20 years to address the needs of informal settlers and the homeless.
Senator-elect Ronald dela Rosa said topping his list of priority measures is the restoration of death penalty for drug-trafficking, noting that this has better odds of passing in the new Senate.
"Most likely. Dahil marami na tayong kakampi ngayon na tutulungan tayo. Hindi naman gaano mabigat yun dahil ang akin naman ay sa drug traficking, hindi naman lahat ng heinous crimes (Most likely. We have a lot of administration allies now that would help us [pass it]. The bill won't be too controversial because it only includes drug trafficking and not all heinous crimes)," dela Rosa said.
As for neophyte senator Francis Tolentino, he said he would prioritize measures that would improve disaster management & address local government issues.
Senator-elect Imee Marcos, meanwhile, said she would push for the passage of the Sexual Orientation and Gender Identity and Expression (SOGIE) Bill. (PNA)