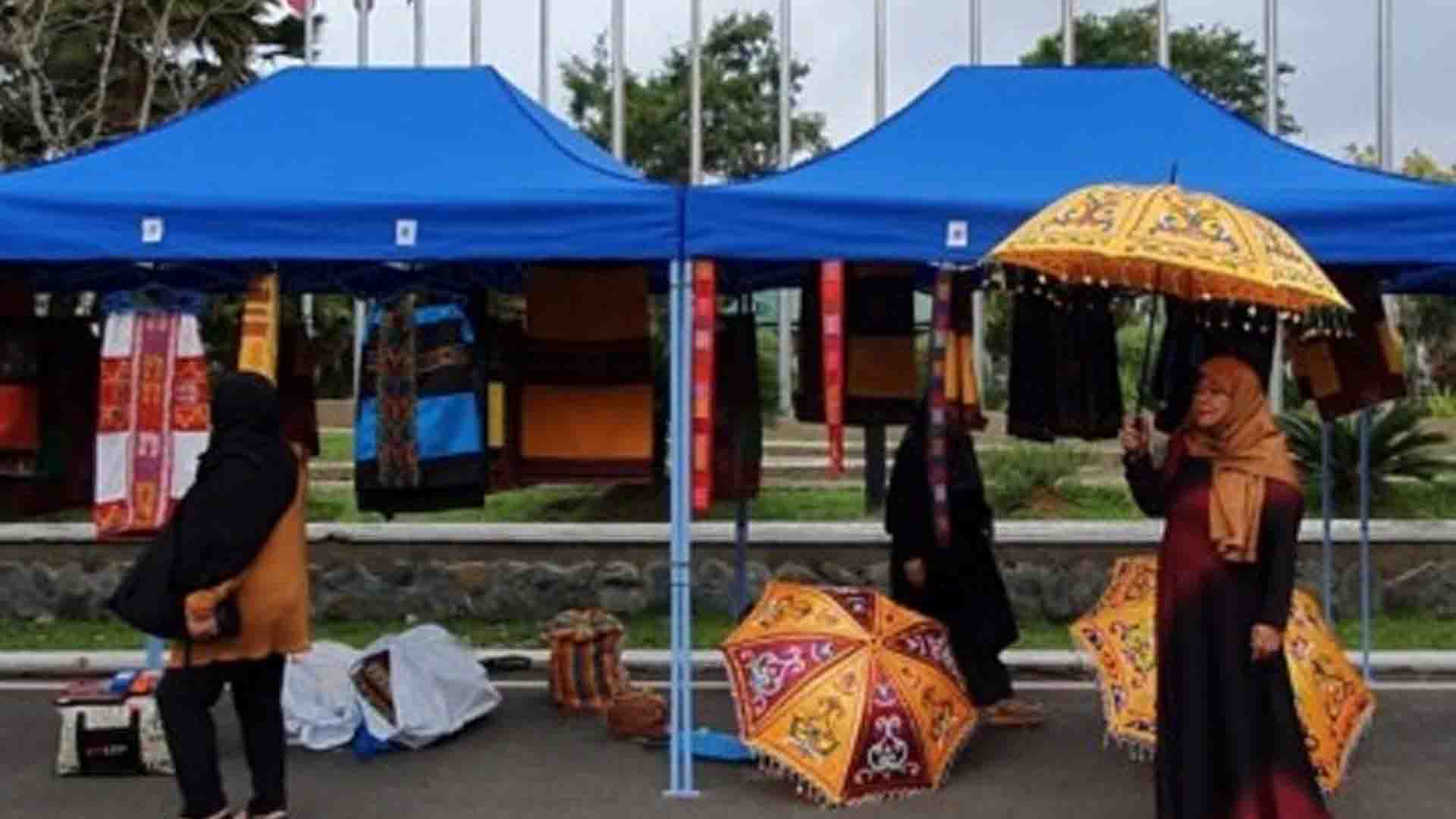 When she and her members returned to their cooperative store after the five-month Marawi siege in 2017, Jamalia Abdulmalic said they knew they would find something in common with most of the city's residents — they would be left with nothing.
"When we returned, it was empty. Everything was gone," said Abdulmalic, the general manager of Al-Sahara Producers Cooperative, composed of farmers who pool resources to improve their yield and market their products under a single entity.
With the help of the Cooperative Development Authority (CDA), however, coop members managed to pull themselves from the brink of bankruptcy, thanks to the PHP350,000 financial aid granted by the government's cooperative arm.
Al-Sahara Producers Cooperative is just one of the 103 local coops the CDA has assisted to pick up the pieces and reestablish their businesses after the war.
CDA chairperson Orlando Ravanera said the local cooperatives that received financial and technical assistance represent farmers, fisherfolk, vendors, women, and internally-displaced persons, totaling at least to some 4,347 members.
"Cooperatives are a vital societal force that could contribute to the country's progress and development as it reduces poverty and empowers the disadvantaged sectors of society," Ravanera said on Thursday.
Ravanera conceded that more should be done to help local cooperatives, pointing out that before the war broke out Marawi alone had 173 coop organizations representing at least 9,000 members.
Since 2018, he said CDA has already released PHP76 million under its "Marawi Rehabilitation through Cooperativism Project," which is supervised by government agencies under the Task Force Bangon Marawi.
Ravanera said the project is in line with CDA's mandate "to promote the viability and growth of cooperatives as instruments of social justice, equity and economic development."
Ravanera believes that armed conflict and violent extremism could be countered through the cooperative movement.
"Cooperativism is about empowering the poor and vulnerable especially in taking full control resources in Mindanao. We believe cooperativism is the only effective approach in achieving true peace in the region," he recently wrote in a local newspaper column.
Another coop organization that benefited from the CDA project, the Darussalam Jamah Marketing Cooperative, managed to turn things around after closing shop at the height of the siege.
"It was so hard when we came back (to Marawi), we all went back to zero," said Darussalam Jamah Marketing Cooperative general manager Titing Marangit Dipandi.
Dipandi said that without the cooperative getting back on its feet, most of its members would have no other means of livelihood.
Pila Consumer Cooperative member Normalah Jabbar said they are grateful that government agencies such as the CDA have extended financial aid to their group.
The all-women coop sells ready-to-wear clothes and manages a grocery store inside the so-called Most Affected Area (MAA) of the siege.
With CDA's financial help, Jabbar said they managed to "rebuild their coop, starting from scratch."
Ravanera was here Thursday along with several heads of national line agencies to mark the second anniversary of President Rodrigo Duterte's declaration of Marawi as being freed from terrorist influence.
Islamic State-inspired militants laid a five-month siege on the city on May 2017, displacing most of the city's 200,000 residents. (PNA)