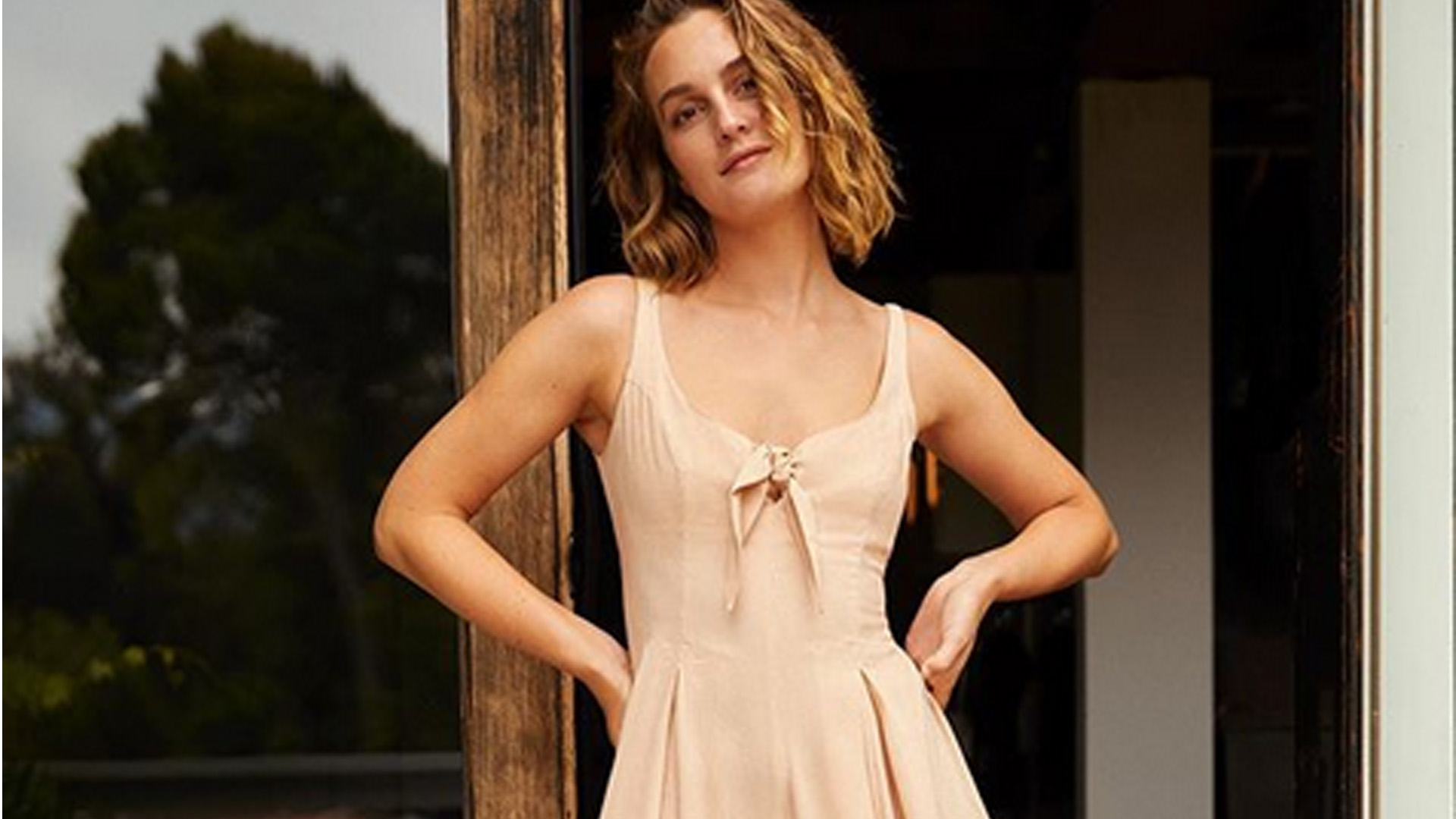 We may know her as Blair Waldorf, the queen bee and fashion killer of the New York City social scene but in real life, she is a sustainable fashion aficionado.
Leighton Meester has ventured into the sustainable fashion industry and has recently launched the 'Leighton jumpsuit' under the sustainable clothing brand Christy Dawn.
The jumpers are available in three variants (Starflower, Power blue stripe and Apricot Houndstooth) and are crafted from upcycled fabric acquired from Los Angeles factories. 100% of the proceeds will go to the Downtown Women's Center, an organization that assists and caters to homeless women.
Just by seeing Leighton sport her self-designed jumper, we can already say it screams classic but chic.
According to the website, the Leighton is a flare-style jumpsuit and has a sleeveless fit. It has a scoop neck and a ribbon in the front and a scoop back with smocking and hidden zipper at the back.
The peg behind the style? The 90s designs of the jumpers are inspired by Miss Honey's wardrobe in the film Matilda.
Though Christy Dawn is famous for their dresses, Leighton chose jumpers because of its practicality. "It's really comfortable and just makes me feel put together – that's what I want as a mom, to be able to throw something on and feel put together," she says.
Leighton also loves jumpers because of its versatility – it can pass for a day or night outfit, birthday parties or even walks on the beach.
She also stresses the importance of being aware of what one consumes and that making a conscious effort in saving the environment and promoting a sustainable lifestyle.
Photo credit: Christy Dawn Official Instagram