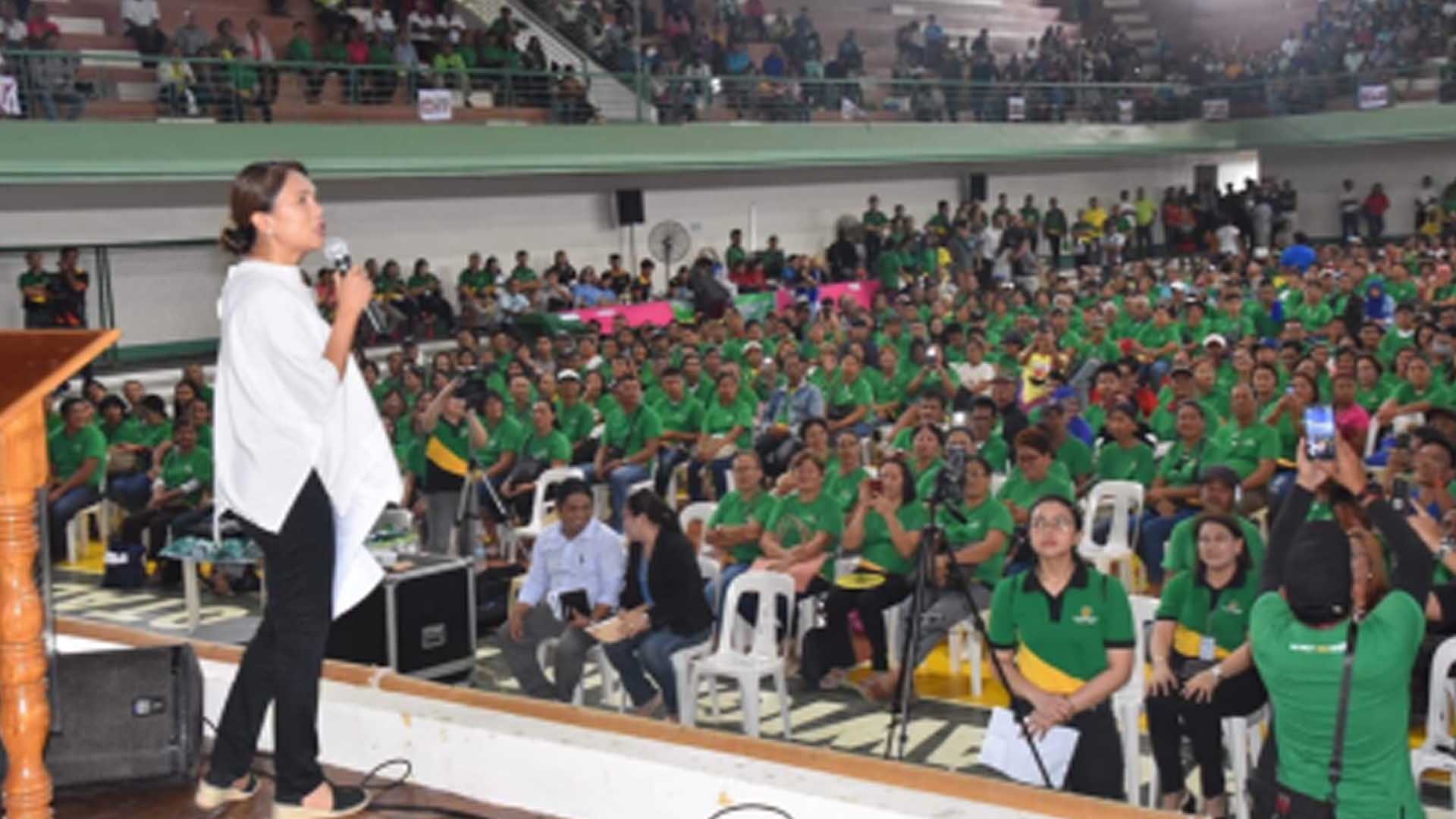 Farmer Rolly Pagunsan has been farming palay and corn the past two decades but it was only his first time, if ever, to get a loan from a government bank, to fund his farmlands with minimal interest.
Due to lack of start-up capital during planting season for his rice and corn fields in Matalam, North Cotabato, Pagunsan ended up break even and most of the time "failure" in his bid.
With the loan opportunity from government agencies, the 50-year-old Pagunsan sees an empowered agriculture sector in North Cotabato. Carlito Cordero, president of the Libris Bulacaon Irrigators Association, said the government programs for farmers through the Land Bank of the Philippines (LBP) were all designed "to make us productive and earning."
Pagunsan and Cordero were among the North Cotabato farmers who, along with about 1,500 others, joined and participated in the first ever Farmers and Agricultural Micro Small Medium Enterprises (Agri-MSMEs) Caravan at the provincial gymnasium here Wednesday.
Both Pagunsan and Cordero lauded North Cotabato Gov. Nancy Catamco for initiating the roadshow and caravan "because it shows here determination to empower the farming sector of the province."
Catamco said the whole day caravan included roadshow presentations on "Accessible Funds for Delivery to Agrarian Reform Beneficiaries (AFFORD-ARBs)," a direct lending program which will cater the individual agrarian reform beneficiaries engaged in the production of rice, corn and high value crops.
In partnership with the Department of Agrarian Reform (DAR), the loan under this program can also be used to acquire small farm implements like hand tractor.
Aside from AFFORD-ARBs there is also a tie-up socialize credit program of the Sugar Regulatory Administration (SRA) under the Sugarcane Industry Development Act (SCP-SIDA) and Agricultural Competitiveness Enhancement Fund(ACEF), a lending program for farmers, fishers, cooperatives and associations and micro and small enterprises.
The Farmers & Agri-MSME's caravan was organized in partnership with the LBP Lending Division Kidapawan Branch, Department of Agriculture Region 12, Department of Agrarian Reform (DAR) Provincial Office, Philippine Crop Insurance Corporation (PCIC) Regional Office XII, Bureau of Internal Revenue-Regional District Office (BIR-RDO), Cooperative Development Authority (CDA) and National Commission on Indigenous Peoples (NCIP).
Catamco said she was hopeful that this collaboration with LBP will pave the way for genuine and sustainable livelihood assistance to poor farmers, including Indigenous Cultural Communities and Indigenous Peoples.
Records from the provincial government showed there are estimated 70,000 farmers in North Cotabato. (PNA)