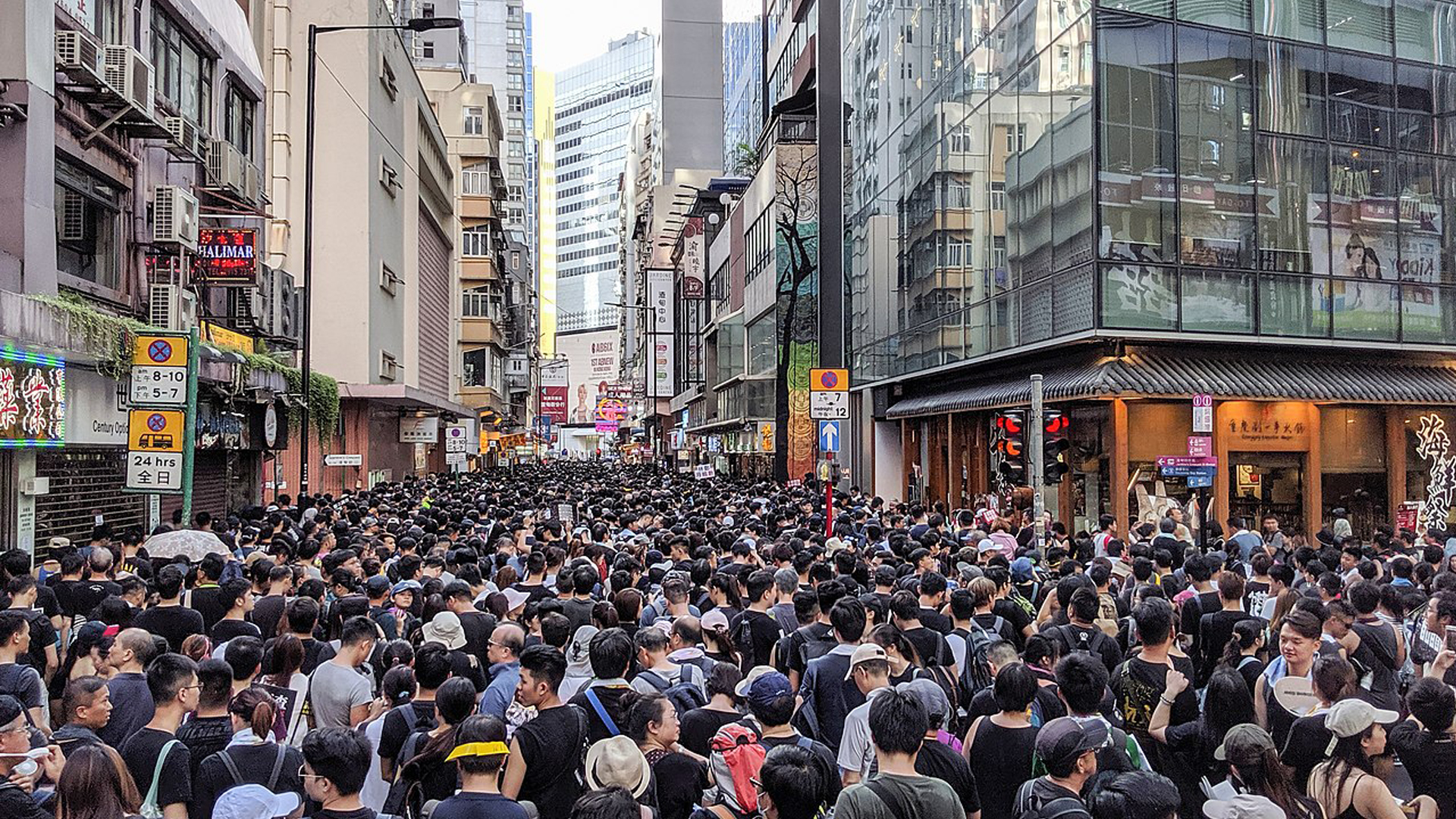 Hong Kong is famous for its harbourfront Symphony of Lights show but on the night of August 8, a different kind of light show took place at the local Space Museum. Protesters gathered at the museum in Tsim Sha Tsui, decrying the arrest of Keith Fong Chung-yin. Fong, who is the president of Hong Kong Baptist University's student union, was arrested by police for having 10 laser pointers in his possession.
After being questioned by the police, Fong explained that he had bought the laser pointers for stargazing. However, local authorities claimed that these were dangerous weapons. They later conducted a demonstration to prove that the laser pointer was capable of burning through a newspaper. They also cited the recent usage of the device to temporarily blind or distract riot police.
While protesters have admitted that the laser pointers help in minimizing the possibility of facial recognition during rallies, they found no merit in the police's claims that the small gadget could start a fire. At the Space Museum's planetarium, they directed laser beams at the building and nearby trees while chanting "fire, fire, not on fire!". They also challenged the police's claims by bringing out a pro-China newspaper and pointing multiple laser beams at it⁠—showing that a laser pointer could not cause a fire.
HK Police abused their power to arrest a student with laser pen. HK citizens then gathered at Tsim Sha Tsui to have their laser night.#TsimShaTsui #hongkongpolice #hongkongextraditionbill #hongkongisnotchina#AntiELAB #China #hongkong#PrayForHongKong #BeWaterHKG pic.twitter.com/7X0JeAa626

— Tobias Ko (@TobiasKo9) August 8, 2019
The Space Museum gathering ended with dancing, singing, and even puppet shows. The event is a stark contrast to the tension-filled rallies that began in June. Though the controversial extradition bill that sparked the renewed anti-government movement has since been suspended, Hong Kongers refuse to back down from what they perceive as China overstepping its boundaries.
Meanwhile, Hong Kong Baptist University has been vocal about their outrage over Fong's arrest. Ronald Chin Tai-hong, university president, reminded the police force to treat students fairly as their latest actions have become a cause for public concern. Chin has already visited Fong, who was rushed to a nearby hospital after his arrest. The university's student union also released a statement and initiated a rally calling for Fong's release.
Photo Credit: Wikimedia Commons