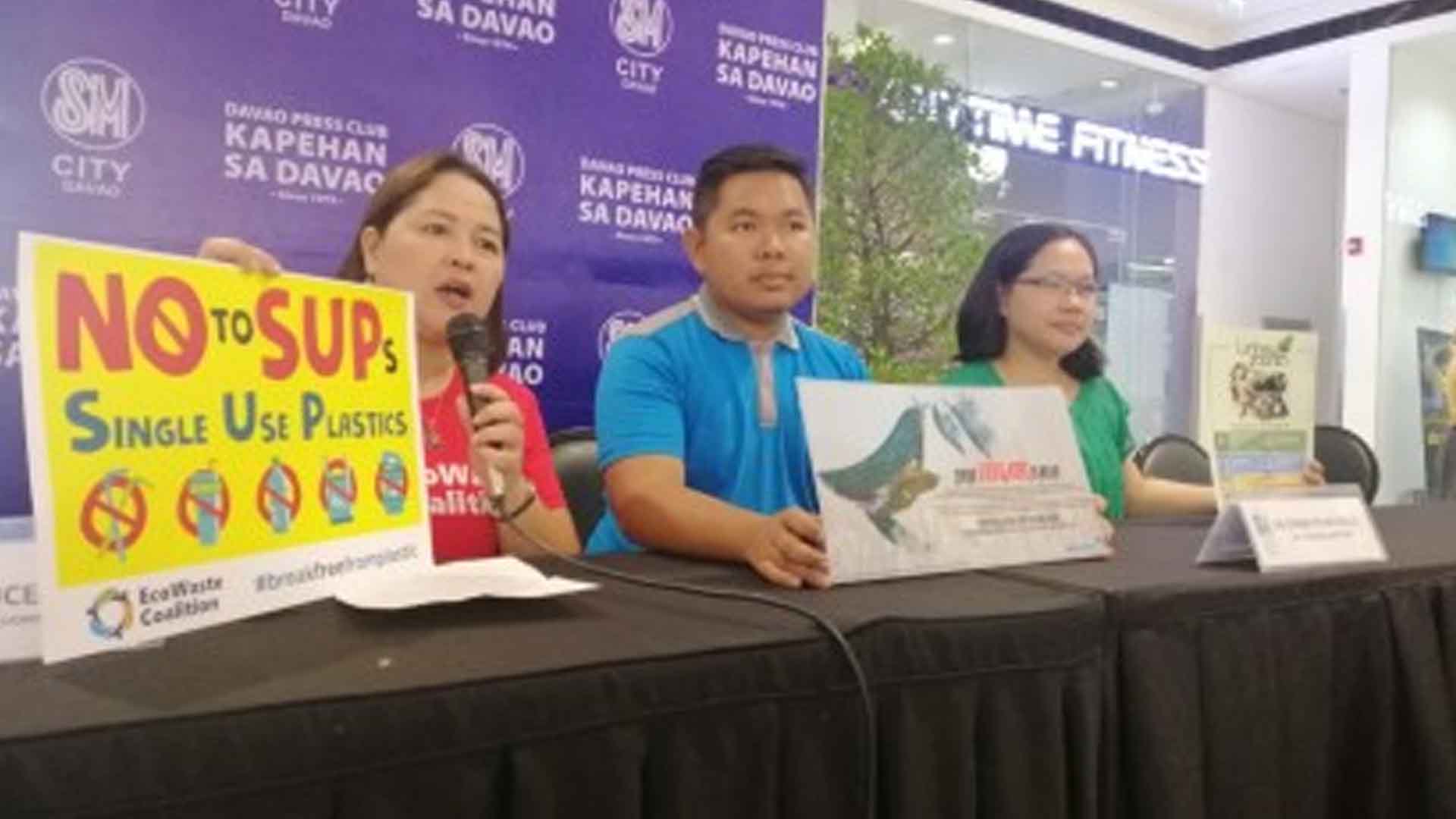 Pro-environment advocates are optimistic of the approval of an ordinance banning single-use plastics (SUP) in the entire city.
In an interview on the sidelines of Kapehan sa Dabaw on Monday, Aileen Lucero, EcoWaste Coalition national coordinator said that with the support shown by Vice Mayor Sebastian "Baste" Duterte and some city council members, the banning will be possible.
"VM Baste fully supported our thrust. What we need right now is to fix the provisions of the ordinance," she said.
Apart from Ecowaste Coalition, Interfacing Development Interventions for Sustainability (IDIS) also referred SUP as disposable plastics, which pollutes the natural environment particularly the oceans.
"Banning SUPs will have a huge impact on Davao City's daily waste generation estimated at 570-600 metric tons per day," said Chinkie Golle, IDIS executive director.
The move to ban SUPs according to Golle will translate to less plastic being produced, consumed and disposed of, less plastic being dumped or burned and less leaking to Davao Gulf.
"We are optimistic that the ordinance will be enacted before 2019 ends," she added.
The group also urged Congress to legislate a national ban on SUPs to curb chemical and waste pollution causing harm to the environment.
"Such a law is needed to stimulate and strengthen actions by LGUs to address the scourge of throw-away plastics.," Golle maintained.
According to the 2018 United Nations (UN) report, environmental problems associated with SUP includes: clogging of waterways and exacerbating natural disasters, ingestion of plastics by marine animals and toxic emissions from burning. (PNA)