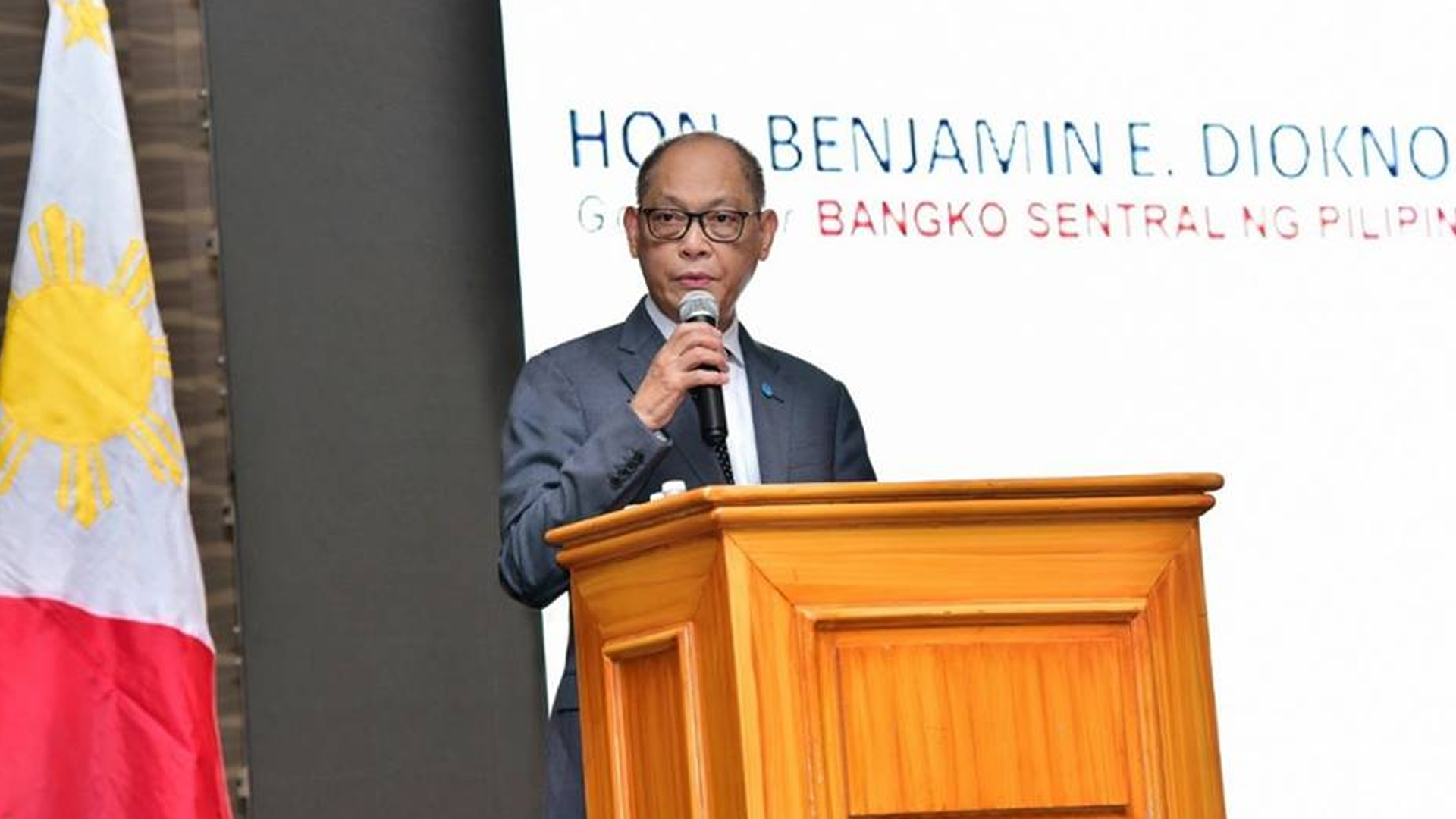 The Philippines' macroeconomic fundamentals remain strong and still provide a solid backing against foreseeable challenges ahead.
This was stressed by Bangko Sentral ng Pilipinas (BSP) Governor Benjamin Diokno during an online seminar or webinar hosted by investment bank UBS at the BSP office in Manila last July 9.
He said the domestic economy is expected to remain robust despite external headwinds such as the slowdown of global economic activity due to trade tensions.
"Prospects for the Philippine economy continue to be favorable," he said, stressing that authorities "remain optimistic about meeting the GDP (gross domestic product) target of six to seven percent for this year."
"We expect that the government's commitment to accelerate public spending will take the driver's seat on the supply side, while household spending, supported mainly by cooling inflation and remittance inflows, will spur growth on the demand side," he said.
Inflation has returned to its downward path last June, slowing down to 2.7 percent after an uptick of 3.2 percent last May.
Average inflation in the first half this year stood at 3.4 percent, within the government's two to four percent.
Monetary officials forecast this year's average inflation rate at 2.7 percent while it is projected to average at three percent next year.
Domestic inflation peaked at 6.7 percent last year due to supply side pressures but the combination of monetary and non-monetary measures such as the rice tarrification program has increased rice supply and lowered its prices.
Diokno said the manageable inflation environment provided the central bank greater leeway to cut policy rates by 25 basis points last May after a total of 175 basis points increase last year as well as cut in banks' reserve requirement ratio, with those for big banks slashed by 200 basis points on staggered basis from May to July this year.
"These monetary responses should help temper the impact of any potential tightness in liquidity condition and support credit and real sector activity in the coming months," he said, pointing out that the central bank "remains vigilant to ensure that our monetary policy settings remain consistent with promoting price stability and sustainable growth."
"Summing up, the Philippines continues to stand on stable footing because our macroeconomic fundamentals remain sound," he added. (PNA)
Photo Credit: facebook.com/BangkoSentralngPilipinas