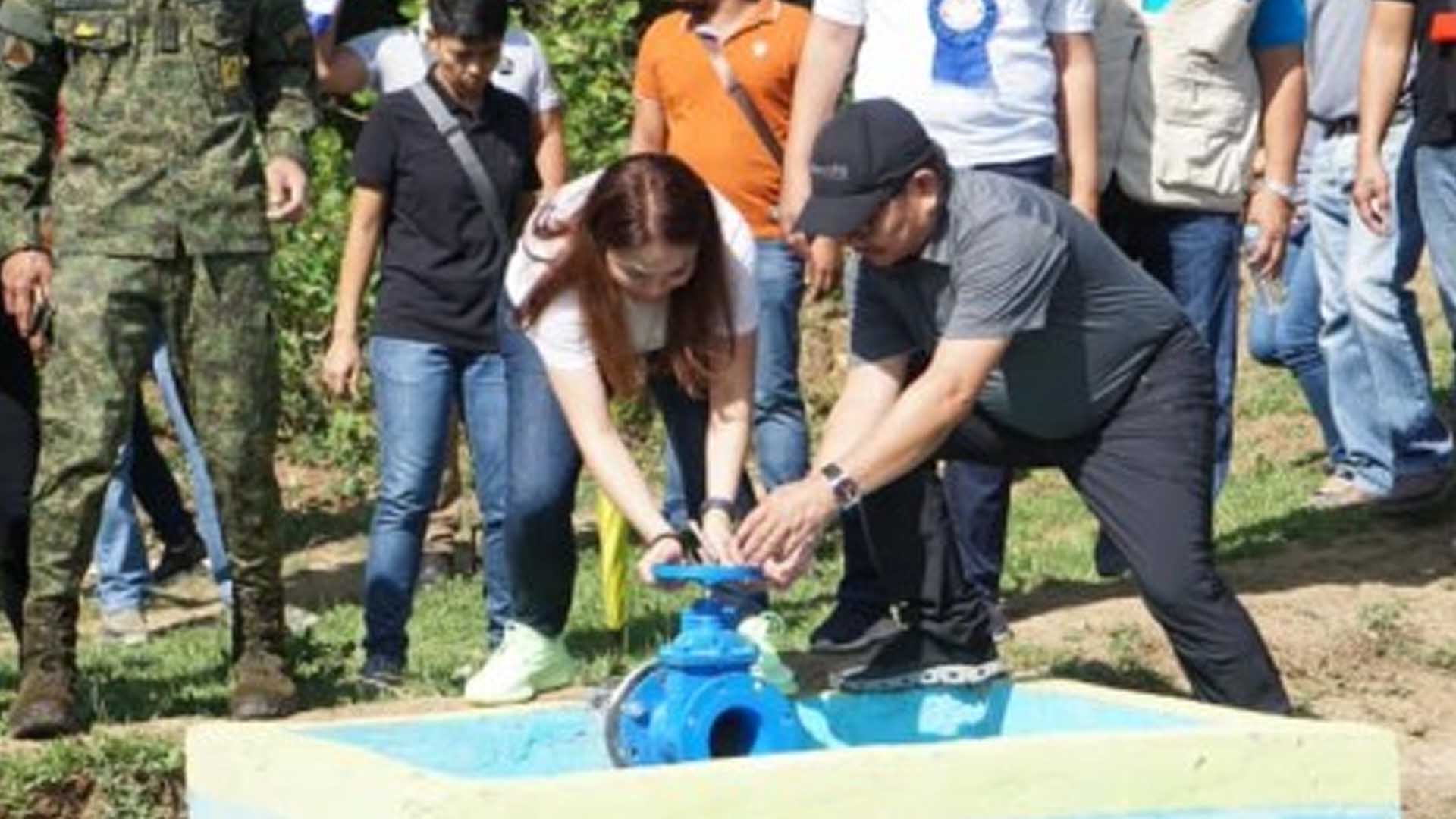 The Mindanao Development Authority (MinDA) and the Department of the Interior and Local Government (DILG) will jointly design a program, which aims to provide solar-power generated water supply systems in off-grid villages all over Mindanao and the island provinces of the region, to provide water for drinking and irrigation.
DILG Secretary Eduardo Año and MinDA chairman and Secretary Emmanuel "Manny" Piñol agreed in their last meeting in Sultan Kudarat, Maguindanao on Sept. 7 to start the program with the signing of a Memorandum of Agreement between the two agencies, including the beneficiary-local government units.
The idea of establishing Solar-Powered Water Supply and Irrigation Projects was actually discussed by both Año and Piñol when the latter was still Secretary of Agriculture.
A draft MOA was already prepared but it was overtaken by events when Piñol resigned from the Agriculture Department to move to the MinDA.
Under the proposed MOA between DILG and MinDA, the Solar-Powered Water Supply and Irrigation Program will be a joint undertaking of both agencies with each sourcing funds for its implementation.
The project is aimed at providing potable drinking water to far-flung and off-grid villages of Mindanao, especially the remote Indigenous People's communities, and also irrigation water for the communities' agricultural activities.
The 2 Cabinet Secretaries agreed to finalize the MOA by October so that the first phase of the program could be implemented by the First Quarter of 2020.
"This is long overdue and it will not involve a lot of money," said Año, who estimated that if there are 1,000 villages without water sources in Mindanao and the islands and if each Solar-Powered Irrigation System would cost PHP6 million, the total cost of the project would only be PHP6 billion.
It was Piñol, as Agriculture Secretary, who pushed for the use of the modern Solar Powered Irrigation System to support agriculture growth in the country.
At least 200 units of Solar Powered Irrigation Systems have been completed or undergoing completion since President Rodrigo Duterte launched the program in March 2017 in M'lang, North Cotabato.
The Israeli government has offered to fund the construction of more Solar-Powered Irrigation Projects all over the country over the next three years with a loan portfolio of PHP44 billion. (PNA)