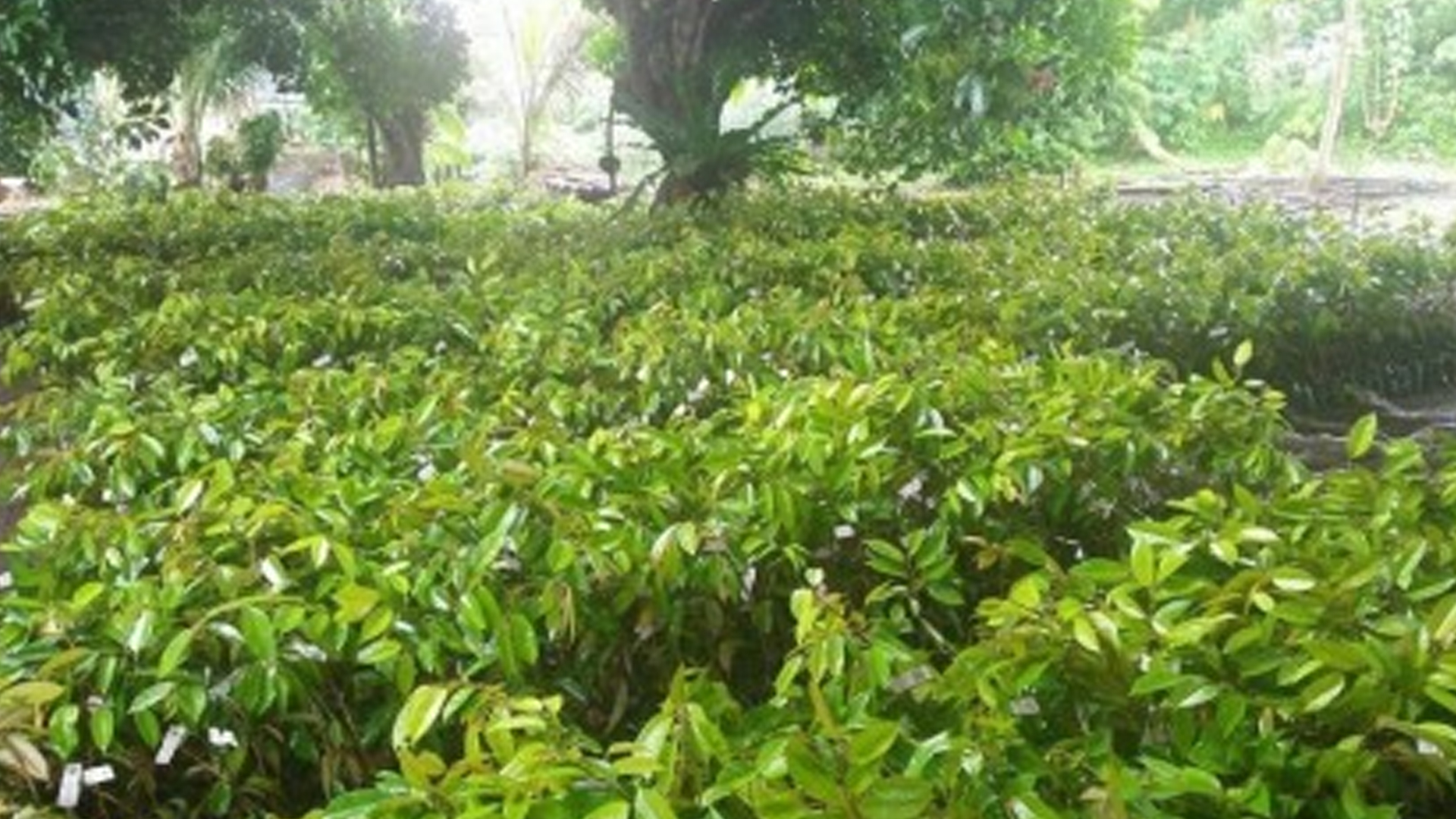 A local durian industry council commended the project of the Department of Agriculture in Region 11 (DA-11) dubbed as the "The Durian 500 Program", which seeks to increase the productivity of the 'king of fruits' not only in the city but the entire Davao Region as well.
Launched in May, the Durian 500 Program is a collaboration between the City Agriculturist Office (CAO) and DA-High Value Crops Development Program (HVCDP) that aims to expand to 500 hectares the durian plantations in tribal communities.
In a press conference, Candelario Miculob, president of the Davao Durian Industry Development Council (DDIDC), said the program has enabled farmers to plant more durian seedlings within the 500-hectare farmland.
"DA-11 and CAO provided the seedlings, training and marketing assistance to the local farmers," Miculob said.
Targetting about 78,000 durian fruit trees to be planted, Miculob added that the chosen land in Baguio District is one of the highly suitable areas for durian plantation due to its climate and rich volcanic soil.
Based on the data of DDIDC, Region 11 has 6,000 hectares of durian farm that can produce around 40 tons–half of this from this city's durian production.
"The council is looking at other potential planting areas in Paquibato, Calinan, Tugbok, Toril and portion of Marilog District," Miculob said.
But Miculob admitted that the volume of durian production this year is expected to slow down due to the long dry spell.
"With the limited supply of durian, it is expected that the prices will increase in the market," he said.
According to DA-11, the Durian 500 Program will link durian produce of tribal communities with the buyers and respond to the growing demand in the export market, particularly in China. (PNA)