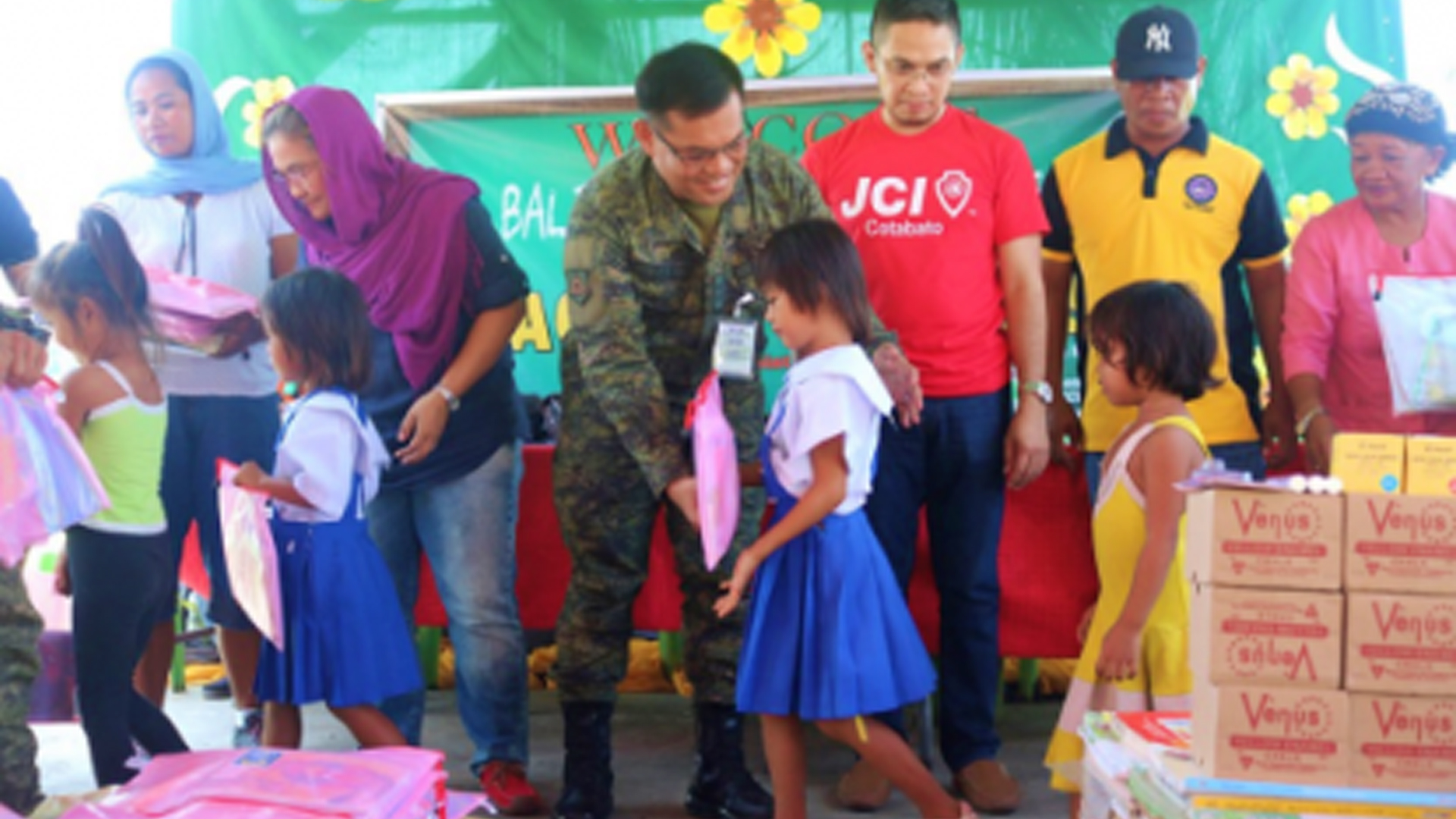 Some 250 grade-schoolers of the Midpandacan Elementary School (MES) in General K. Salipada Pendatun, Maguindanao were beneficiaries of donated school supplies and other services from the Army's 40th Infantry Battalion (40IB).
"The outreach program forms part of our commitment to impart community service & other efforts to win the people's trust and support, Lt. Col. Rogelio Gabi, commander of the 40IB, said in a statement on Saturday.
On Friday, soldiers distributed bags, notebooks, pencils, pad papers, toys, and slippers to the students of MES in Barangay Midpandacan in time for the culmination of the National Nutrition Month celebration.
The children also received supplemental feeding, while the boys got free haircuts. School teachers and students were treated to Jollibee meal packs courtesy of Mayor Rafsanjani Ali. A Jollibee mascot provided entertainment to the children.
"Forgiveness is the foundation of peace," Ali said as he urged everyone to forgive anyone who has done them wrong. Gabi, for his part, urged the children to study diligently so they can help in improving their communities in the future.
The activity themed "Balik-Eskwelang Handog ng Magiting Troopers", was a joint project of the 40IB together with the Magiting Ladies Club, Junior Chamber International, University of the Philippines Hamili Brotherhood and Sisterhood, and the Gen. Salipada K. Pendatun town government. (PNA)