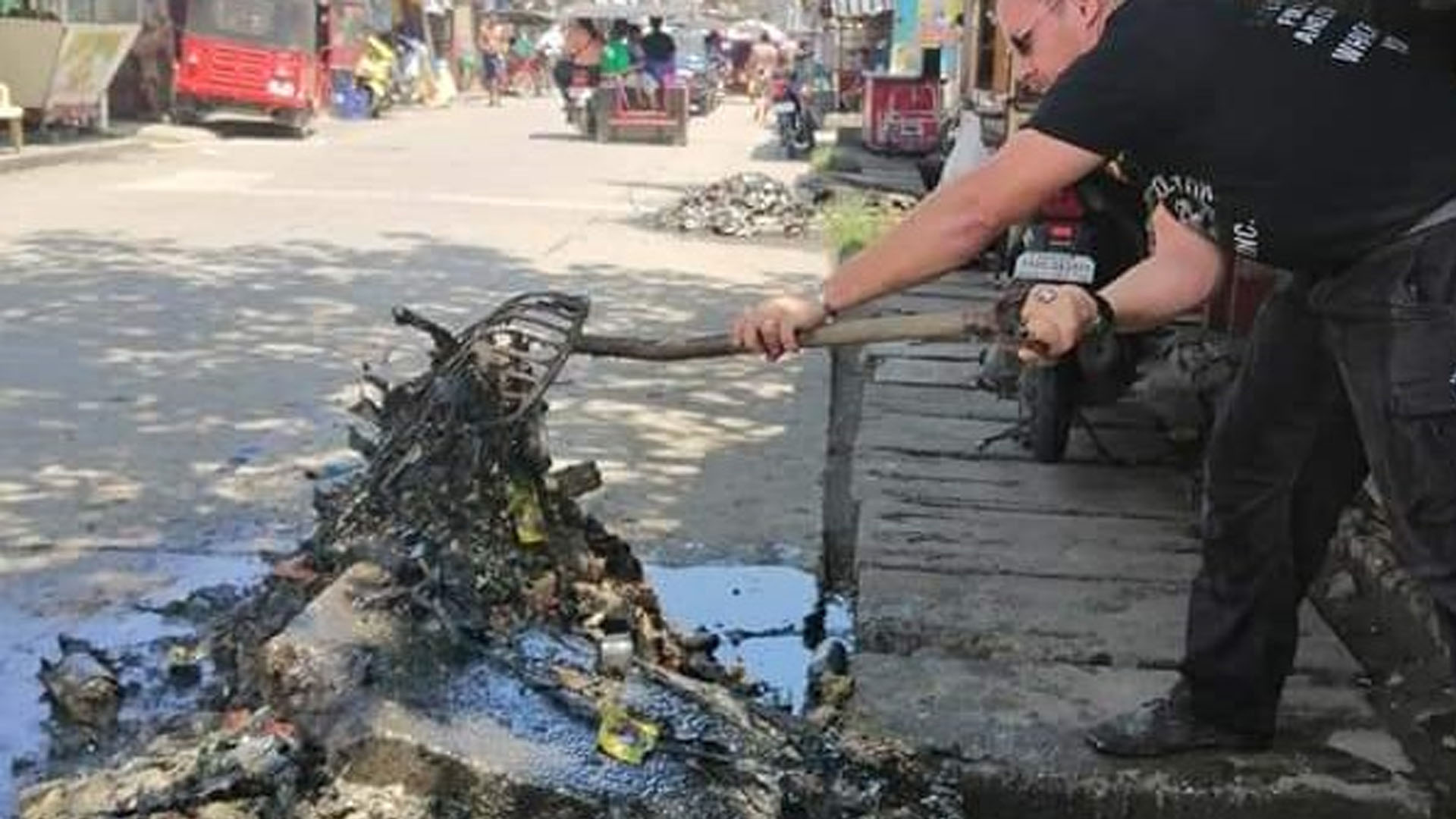 An American marine biologist has taken the initiative to clean up a clogged gutter in one of Davao City's most crowded barangays (villages).
Even under the heat of the sun, Darrell Blatchley rakes away the accumulated trash of plastics that piled up in the gutter on a street in Barangay Bucana.
In an interview, Blatchley said he is disgusted seeing these filthy gutters, which are only meters away from his popular D'Bone Museum.
"I am embarrassed that it is the first thing to greet the visitors of the museum who come from various parts of the Philippines, some even abroad," Blatchley said.
The Davao-based American scientist and collector first posted on his Facebook account on Wednesday photos of the congested gutters.
"I was challenged by one of the commenters to clean it myself since no one wants to do it," he added.
On Thursday, around 11 a.m., Blatchley and his staff pulled out heaps of trash and debris from their mini clean-up drive.
He also challenged the residents of Barangay Bucana, as well as the other barangays in the city, to show some concern through waste disposal management.
Blatchley had previously called on authorities and Filipinos to take action against the widespread patronage of single-use plastics.
This, after a beaked whale was washed ashore and was found to have ingested about forty kilos of plastics.
"[Filipinos] are proud people, sadly, it is not in being clean or taking care of the environment. The Philippines need to change [starting] from the children or nothing will be left," he said. (PNA)