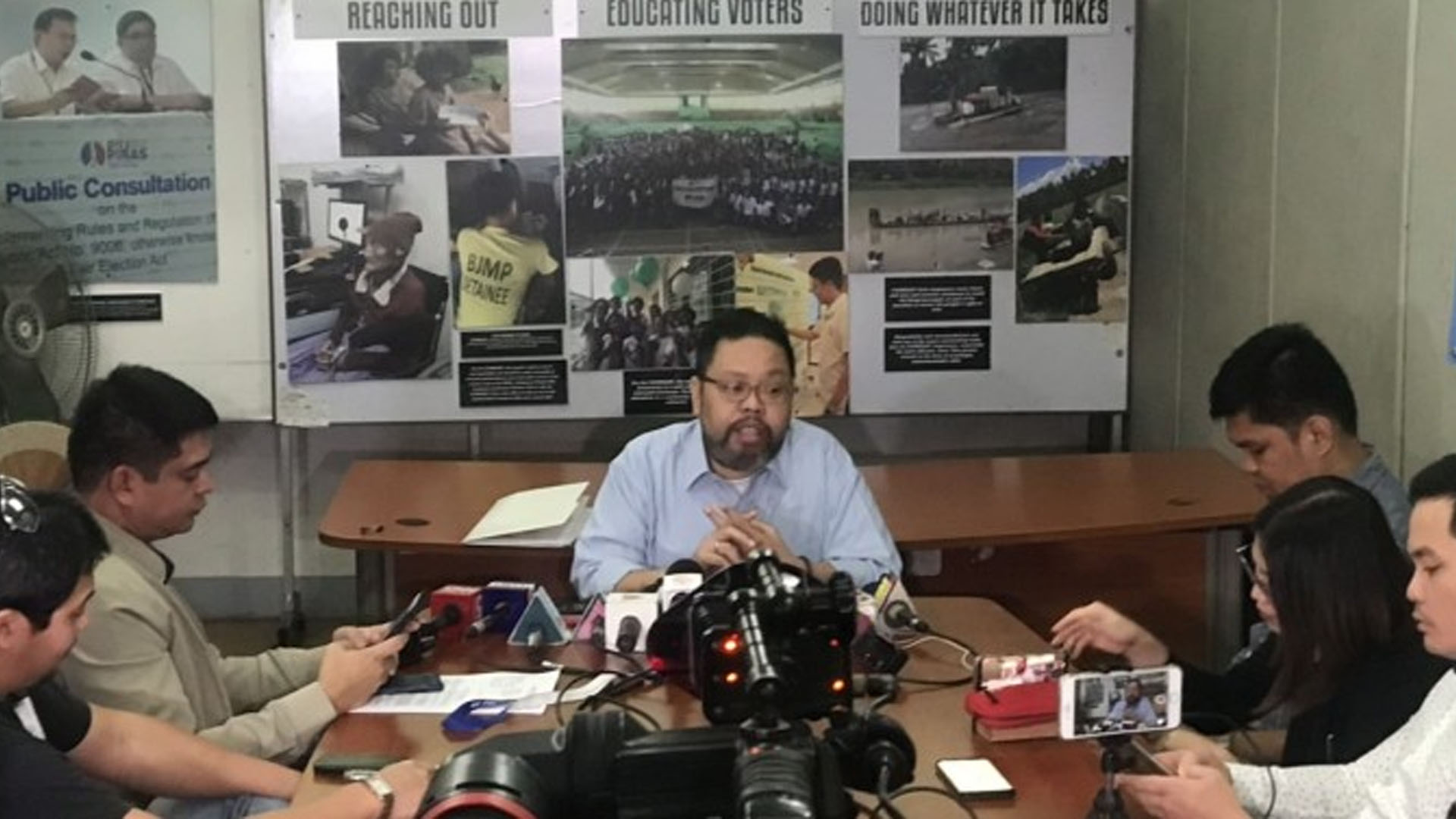 The Commission on Elections (Comelec) reminded voters in Lanao del Norte and North Cotabato to clearly write "Yes" or "No" in their ballots for the second Bangsamoro Organic Law (BOL) plebiscite set on Wednesday.
Comelec spokesperson James Jimenez noted that the Filipino translation of these words or their counterparts in any local dialect in the participating provinces will be accepted.
"Again, just to remind everyone. In order for your answer to be effective, it has to be Yes or No. Oo or Hindi. Hindi or Oo. Check or line or cross marks are not allowed. They need to write the word "Yes or No, or the equivalent local dialect," the poll body official said in a press briefing Tuesday.
"Whatever they speak in that particular area, whatever dialect they have, that would be accepted as valid vote. Those that are not valid are check and cross. No matter how complicated the mark you make, for example one drew a thumb mark which is photo realistic that is not acceptable. So it has to be Yes or No," Jimenez added.
At the same time, he noted that they expect the result of the referendum to be out within four days.
The referendum will include the towns of Baloi, Munai, Nunungan, Pantar, Tagoloan, and Tangkal in the province of Lanao del Norte and the municipalities of Aleosan, Carmen, Kabacan, Midsayap, Pikit, and Pigkawayan in the province of North Cotabato.
It also includes the 28 barangays that sought for voluntary inclusion in the Bangsamoro Autonomous Region in Muslim Mindanao (BARMM).
With this, Jimenez said the Municipal Plebiscite Board of Canvassers of Aleosan, Carmen, Kabacan, Midsayap, Pigkawayan, Pikit and Tulunan, all of which are in North Cotabato, will be transmitting their Certificates of Canvass directly to Manila, to the National Plebiscite Board of Canvassers (NPBOC) which is composed of the Commission en banc.
He added that the NPBOC will reconvene on Thursday.
As of Nov. 30, 2018, the two provinces have a total of 639,361 registered voters.
As for voter's turnout, Jimenez said they do not expect to have the same number in the January 21 plebiscite which is at 85 percent.
"I guess it remains to be seen if we're going to match the turnout, stakes are a little different, no longer ratification, it's just inclusion, I don't know If it will necessarily generate the same level of interest but we are nevertheless hopeful that because this is a politically active area, historically and traditionally, we expect that we will have a turnout better than 70 percent," he added.
The elections will also be using the manual system of voting, and will be held from 7 a.m. – 3 p.m.
Last month, the NPBOC has ratified the Bangsamoro Organic Law (BOL) creating the BARMM replacing the Autonomous Region in Muslim Mindanao (ARMM).
This, after "Yes" votes prevailed in the majority of areas covered by the first plebiscite which includes the Autonomous Region in Muslim Mindanao (except for Sulu), Cotabato City and the province of Basilan.
Isabela City, meanwhile, voted against its inclusion in the BARMM. (PNA)